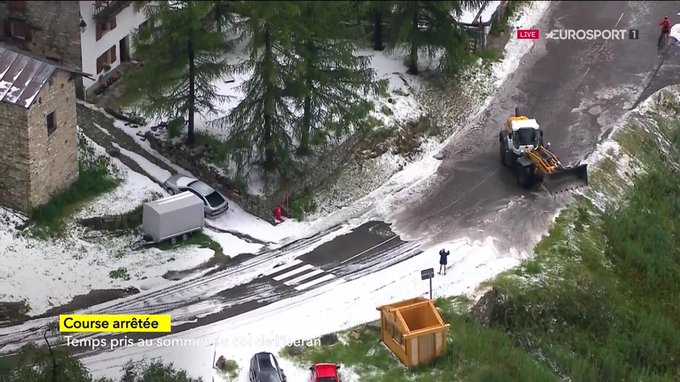 As I write, the 19th stage of the Tour de France has been halted due to a dramatic hailstorm. This in a week, when the highest maximum temperature records for Belgium, Luxembourg, Germany and the Netherlands have been broken. Indeed, the national records in the Low countries and Germany were broken first on Wednesday July 24th and subsequently again on Thursday July 25th. Several sites including Paris, Edinburgh, Cambridge and Writtle also recorded their highest ever temperatures and Scotland experienced its warmest night on record. The pace of Climate Change is picking up speed.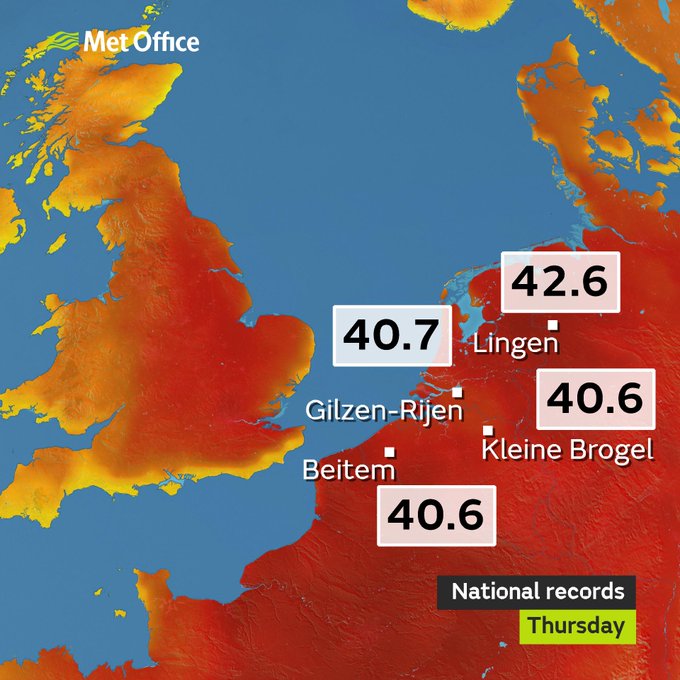 As it happens, in my role as Coordinator of the Horticulture Industry Forum (HIF), I'm compiling a submission for the Department of Agriculture's Public Consultation on the department's Draft Agriculture, Forest and Seafood Climate Change Sectoral Adaptation Plan. One of the questions posed on the submission template is "What do you think are the changes in climate that are having the most impact on those working in the agriculture, forest and seafood sector?" and the following boxes for ticking are supplied Extreme Rain, Storminess, Drought, Flooding, Extreme heat, Seasonal stability and Other? The reality is that over the past 2 years all 7 horticulture sectors Amenity, Field Vegetables, Mushrooms, Soft Fruit, Top Fruit, Potatoes and Protected Crops, have experienced one or all of these whether extremes. The template then goes on to seek information on the future effects of Climate Change on Agriculture. When it comes to horticulture, weather has always posed a huge element of risk but the increasing unpredictability and extremes of weather are heightening the risks involved in producing our vegetables and fruit. As temperatures rise, we will need to look at new crops, new varieties and cease growing some traditional crops. To combat Climate Change, we and the world have begun to move to a more plant based diet. This will require and open opportunities to grow more fruit and vegetables. Yet, with most of our commercial producers in their 50s and 60s and with low margins paid by retailers, discouraging the next generation from entering these business, Ireland is set to see its horticulture output decline rather than increase.
The world's changing climate will also make the supply of fruit and vegetables increasingly unreliable. So it is incumbent on us as a nation to increase our capacity to grow our own fruit and vegetables. This will require radical change in our view of the value of fresh produce and in the government resources that are provided for horticulture.
Horticulture is my work focus but all sectors of agriculture now require radical attention and change. Transport, energy, housing, economy, education and every aspect of the way we live require radical change. Although there has been some pick-up in the sense of urgency to deal with the Climate and Biodiversity Emergencies, time is not on our side. We need to shift quickly into a much higher gear in the hours and days ahead. It cannot be "business as usual", fundamental change is coming and we must be radical to ensure that we have a world where our children have a future to look forward to.